Working closely with communities in rural central Tanzania to establish and sustain:

Water Resources, Agriculture & Forestry Development, Education, Health and Nutritian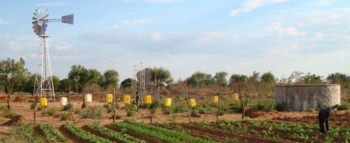 Fr. John Naumann

Director of the Amani Devopment Organization

Fr. John Naumann graduated from St. Francis Theological Seminary in 1966, then served in a series of churches in Australia, arriving at St. Stephen's in Billings, Montana in 1989.  In addition to St. Stephen's Billings, he served for eight years as the priest in charge in Glendive, Miles City and Forsyth, until another priest took on that duty.

In 1992, St. Stephen's invited the Rev. Ainea Kusenhia and his wife, Mary, to come visit from central Tanzania. Both were schoolteachers doing postgraduate work at Trinity Episcopal School of Ministry at Ambridge, Pa.  They accepted the invitation to come to Billings and that began this wonderful connection.  St. Stephen's began helping sponsor students who couldn't afford an education.

In 2000, Naumann spent much of his four-month sabbatical in Tanzania. It was then he realized the people desperately needed water.  So he came home and started raising money to build deep-water wells to supply the precious resource. The cost of to survey, drill and properly equip each well is $25,000.

For Naumann, it is a labor of love. The benefits of uncontaminated water are far-reaching, he said.  Life is totally transformed and the cycle of cholera is broken because the people have access to clean water.  The incidence of typhoid is greatly reduced and mothers no longer have to spend long hours walking to a distant source of water.. Eye infections in children practically disappear because sufficient water exists for proper hygiene. 

Drip irrigation has been introduced : (a) to assist families and communities to raise vegetables to improve their nutrition and , (b) to improve the development of grape production as a cash crop for local families. It costs $23.00 to develop a single vegetable garden which will provide for a household, with perhaps some excess vegetables for sale. The same amount will equip one forty meter line of grape plants.